Five things to learn this week
23rd Aug 2021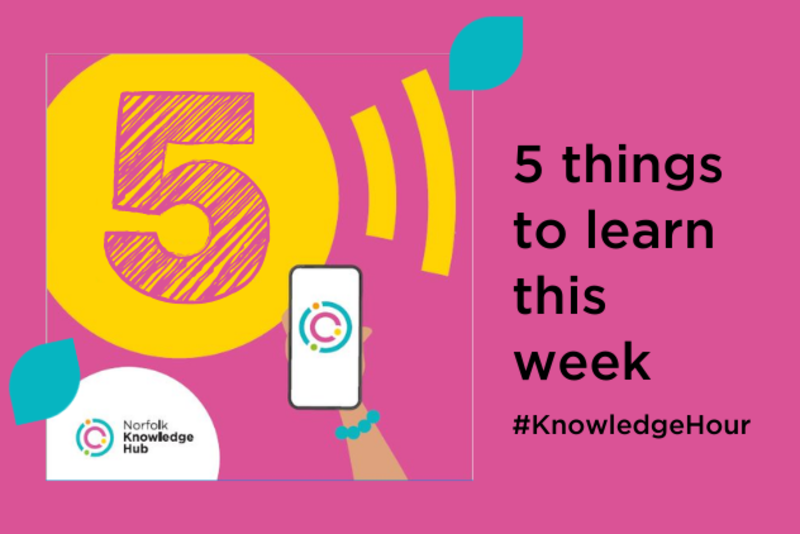 An hour of our working day can be used in so many ways: from your team catch up on zoom, finishing touches to a presentation, planning future events for your away days and, most importantly, the ins and outs of the latest blockbuster TV series.
So why not take just 60 minutes of your day to increase your knowledge and skills? You can learn about information on key issues from learning how to adapt and successfully recover from the impacts of the Covid-19 pandemic, understanding and navigating Brexit and other key challenges; to updating you and your organisation's skills and discovering new opportunities.
The Norfolk Knowledge Hub has over 30 hours of content every month, free to access and use - covering a wide variety of topics and areas.
The Hub is curated by your Norfolk Chambers, with content given freely by businesses within Norfolk in the spirit of recovery, and recognition of knowledge, learning and development.
Something to read
For millions of years, humans have communicated through symbols. The earliest recorded forms of written language are cave paintings, the cuneiform script and hieroglyphics — each taking form in symbols and drawings
Over time, we have come to develop more sophisticated communication methods. Today, there are over 7000 verbal languages and 3000 writing systems across the globe. But with more channels of communication to choose from than ever before, is it actually getting harder for us to connect?
Something to watch
Embracing diversity and inclusion, and providing equality go a long way in promoting a work culture that values talent beyond stereotypes. Moreover, an inclusive workplace fosters better productivity and efficiency, improves retention of staff, and can act as a major attraction during recruitment.
Something to listen to
In this episode of our Student FI Podcast directors and tutors, Ben Bullman and David Malthouse will be discussing the misconception of measuring success with perfection and how we should all be focusing more on progression.
Something to watch
So many businesses have critical services underpinned by a contract with 3rd parties, but how well are these relationships managed until things go wrong, or contract renewal is approaching?
Something to listen to
If you think influencer many people automatically think B2C. Well, you'd be wrong, there are plenty of B2B influencers out there!
B2B purchases have always revolved around word of mouth and influencer marketing. Social media has built on this with influencers now having access to a much wider audience, which can only be a good thing when it comes to B2B influencing marketing, but it's not the only way forward.