Equipping your team for the future of work
Green Duck
4th Feb 2021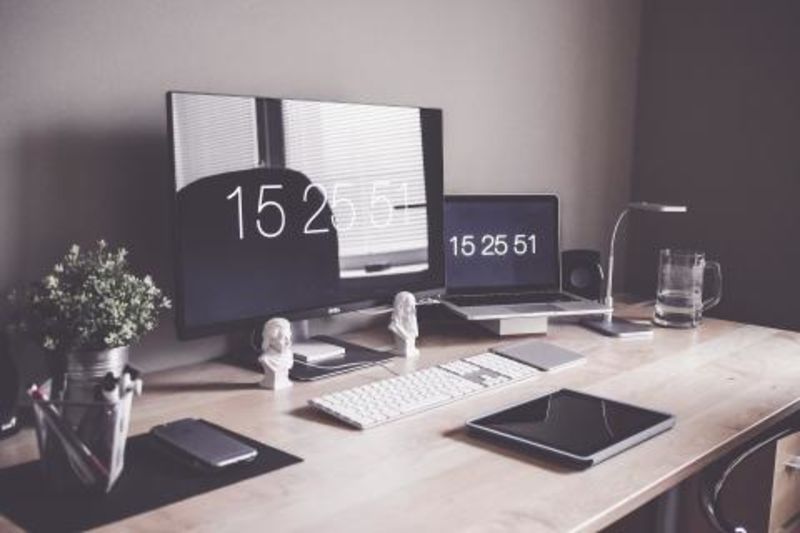 It's time to embrace a new hybrid model of working – that is, part home, part office-based. Investing in your IT infrastructure now is therefore a great way to support employees in this new working world while future-proofing your business.
Essential software
To ensure staff are able to hit the ground running with anywhere working, mobile devices and laptops need to be supplied with preinstalled software. Microsoft 365 includes apps such as Outlook for access to emails; SharePoint for remote editing, uploading, and access to files; Phone System for receiving and making calls remotely, and Teams for conference calls and collaboration tools so the team still feels like a team. Microsoft 365 also ensures all cloud services are secure, easing any security concerns about employees accessing files remotely.
Workstation set up
It's good practice to provide laptop and device stands to reduce neck and back injuries caused by poor posture and from extended periods of looking down. A healthy remote working set up also includes a separate keyboard and mouse as risers often make using the inbuilt laptop ones rather tricky. Encourage staff to assess their own workstations and request anything they need to make things more comfortable. It's also important to make it easy for staff to transition from home to office working, so consider creating dedicated hot desks for your anywhere workers to minimise disruption.
Behind the scenes
Businesses need to be mindful of their entire IT infrastructure. It's fruitless giving staff brilliant laptops and redesigning the office environment if the system can't cope with multiple users logging in from multiple locations. Carry out server upgrades regularly or speak to your provider about capacity to ensure nothing goes wrong.
By investing in your IT infrastructure now, you're future-proofing your business and getting ahead of the curve when it comes to this new hybrid way of working.
If you're planning on making remote working part of your business and need a helping hand, call us on 01284 700015 or email quack@greenduck.co.uk.