How can I optimise and grow?
Brian Bush, Business Growth Specialist
11th Jan 2021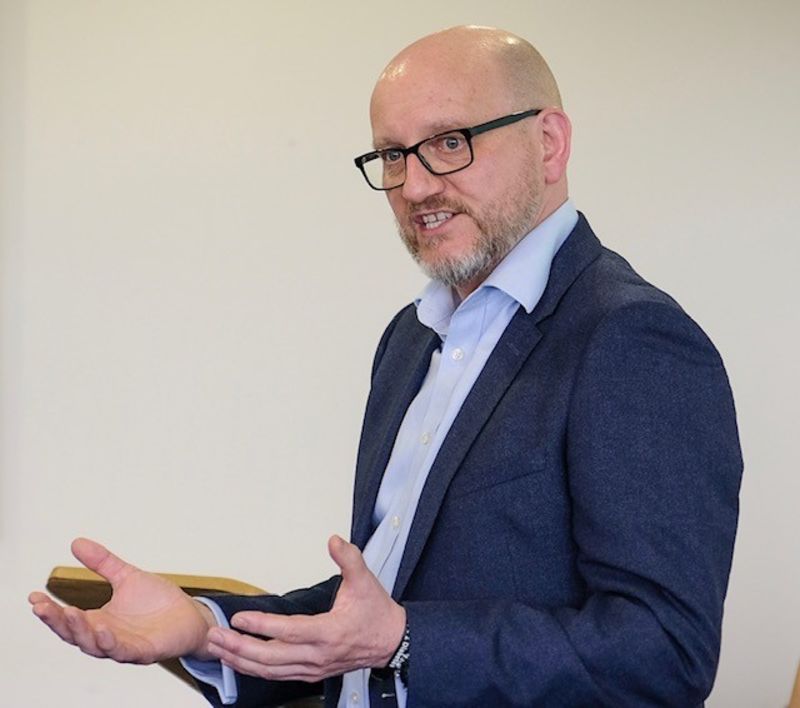 As Covid-19 and Lockdown hit 2020, business leaders and owners had to ask challenging questions of their business and its ability to survive. Those with abundant mindsets, asked the question how can I optimise and grow?
Business Growth Expert, Brian Bush was one of the business owners facing this ongoing challenge. Brian knows the importance of spending quality time asking searching questions, to really clarify the direction of travel and where you might need to do different.
"As a growth coach, I always advise clients to review what they are spending their time and money on."
Following some extensive research, it surprised Brian to learn, that although he has a great reputation for his connection network, people couldn't clearly articulate what specifically he does, or how he can help them.
"There is little point in being a great guy doing great stuff, if people don't really know what problem you solve. I have worked in most industries; Education, Healthcare, UK and local Government as well as the Charity sector. I've started stuff, run stuff and failed stuff. I have always valued building connections and this has created a global network of huge value. I thought this variety was a real strength, but it appeared to be confusing the audience."
Armed with this powerful knowledge, Brian decided the best way to proceed was to see Covid-19 and the unexpected time at home, as a gift to really detail who he helps, what problems they might have and how he successfully helps them solve them.
In discussion with his close network including his main sounding board and great friend Cassandra Andrews, this was investigated fully.
Cassandra says "Brian has such a wealth of knowledge and really 'gets' people. He is charismatic and incredibly honest which people are really drawn to and just love him for! I'm never failed to be impressed by both his network and genuine passion to support others, usually before he supports himself! His area of expertise is business growth and he has a large tool kit that really can help businesses transform. What he needed was a simple, transparent proposition that business leaders could identify with.
Brian added "I have always been driven to help others and I'm fascinated by human engagement and connection. My desire for freedom and autonomy means I'm also prone to getting a little bored repeating the same activity in the same place for too long, so I have moved a lot as my experience and involvement in multiple projects indicates. This coupled with my passion for selling has driven my career. At times this has failed to 'pigeonhole' me as an expert in a particular area, which has resulted in a confusion of my offer."
In 2019 Brian, through a long-term connection with Barclays, was asked to get involved in a drive to develop the community offering. This aligned to social connection and led to some successful workshops being delivered through 2019 and early 2020 across the region detailing the art of social selling. Covering online and offline activity and also featuring involvement from Cassandra and Motivational Maps. These activities started to develop Brian's thinking around sales and networking for community and business benefit.
The programme delivered to Barclays has been developed into a product suite which has since been delivered successfully and remotely to organisations in both the private and public sector.
"Sales is not about some shiny suited dude at a networking event shouting features and advantages in your ear while you juggle hors d'oeuvres and a cold glass of something. Selling is problem solving. You find people with the problem, you're driven to help, you assist them by detailing how your offer is the potential ideal solution. When you believe passionately in what you do, you want to help. That for me is what selling is all about and we are all qualified and psychologically able to do this from birth."
With this is mind Brian spoke with his go to digital lead Adam Barnes, to discuss the objective and plan his new brand and digital offering.
Adam commented "Brian is such a fabulous guy who has been very supportive of my own business, it was a great honour and really exciting for me to help bring his offer alive. The website is still evolving, so I urge you to keep on checking in!"
Brian's new website www.bbushonline.co.uk launched late in 2020 and is a fantastic introduction to his offer of, Coaching, Connection and Growth.
"I love my new brand, for me, this has always been what I do. I am a coach concentrating on people in business (not just 'the' business) and I connect people and organisations. Once I start to understand your offer and the market you serve, I will review my network to find your clients or even entire market sectors so you can widen your client base. I also work with companies to develop the business strategy supporting the team to deliver it and should the team need additional training I will deliver that too."
If you know that you could benefit from some additional clients, a review of your own organisational strategy or you have someone that is not performing as you know that they should, then perhaps a chat with Brian would be well served.
"I am yet to meet an organisation that doesn't want more sales, more clients, more awareness and better motivated people."
Brian Bush is a business growth specialist and works with a variety of organisations across the private, public and third sector. Always working to targeted need and aligned to bottom line benefit he looks to deliver a cost zero service. You can discover more about Brian and his work on his new website www.bbushonline.co.uk or LinkedIn http://linkedin.com/in/bbushonline
If you would like to discuss any need in your own organisation then please get in touch directly at brian@bbushonline.co.uk