Helping your child become a millionaire!
Face to Face Finance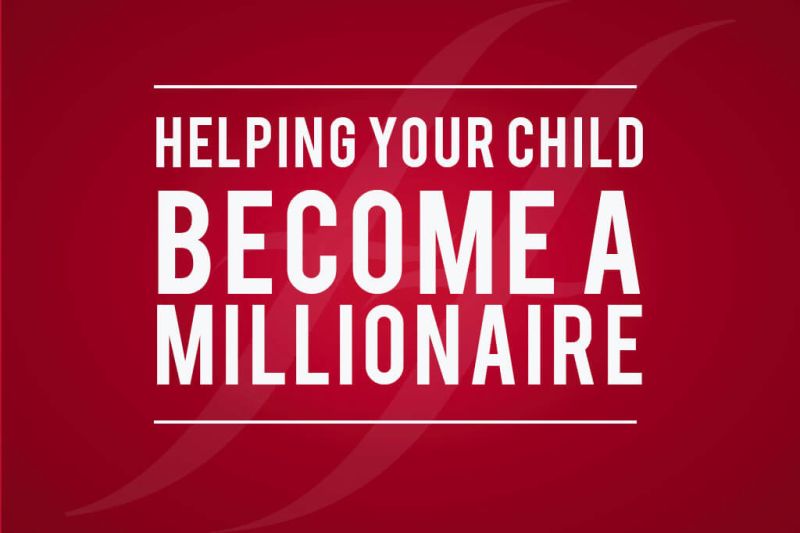 We've written before about how to save for your children. You may have heard of some of the options – junior ISAs, bonds, trusts – before. But we left you with a tantalising promise to let you know how you can help your child become a millionaire.
Well, here's the lowdown.
Pensions for children (child SIPPS)
Did you know that children can have a pension too? This is, admittedly, a very long-term investment for them. And, OK, we admit they're not going to be children when they actually benefit from this millionaire status we're dangling in front of you. But it could be one less thing for them to worry about financially.
A child SIPP (Self Invested Personal Pension) allows parents to pay into a pension for their child from the moment they're born. Just like a regular pension, kids are eligible for 20% tax relief. You only have to pay in £2,880 per year to receive £3,600 back.
A quick example. You pay £3,600 per year into a pension for them from the day they were born for 10 years. With tax relief you're actually only paying in £28,800. At 6% growth, at 55 they would have a pot of around £700,000. At 7% growth they would have over one million!
So you can see, there are conditions. A strong growth rate being one of them. But for just 10 years of contributions, that's a big old pension pot at the end of it!
The important thing to remember is that your child can't access this until 55 at the earliest. So it's not going to help with all those other big expenses in the interim, like weddings and first homes. You'll have to refer back to our previous article for tips on that.
But viewed in the right way, you're securing your children a great inheritance without having to spend too much now. It means you can get on with enjoying your retirement too – less pressure on you to leave something in the pot for them when you die as that's already taken care of.
The money you're investing here isn't going to be subject to inheritance tax, or taken by the local authorities for old age care, and your kids can't squander it in their youth. All big plus points.
A final word of warning with that though – who knows what pension rules will be by the time your children are 55?! The money should be safe, but the conditions under which they can access it might be different.
Please note: this article was originally published in August 2017. It was last reviewed in October 2020.
The value of investments and income from them may go down. You may not get back the original amount invested. Some funds will carry greater risks in return for higher potential rewards. Investment in emerging market funds can involve greater risk than is customarily associated with funds that invest in developed, more established markets. Above average price movements can be expected and the value of these funds may change suddenly.
The property market can be illiquid; consequently, there can be times when investors in property funds will be unable to sell their holdings. Property valuations are subjective and a matter of judgement.